When I posted the goofy photos of Keli and Grandma a few weeks back, I also said that I would post a good picture of them - this was a promise made to my mom, who never wanted the goofy ones posted in the first place (she said half-heartedly and laughing, so I took it as a good-natured joke from someone who really didn't care one way or the other...) Well, Dad sent me the great photo they took together at Thanksgiving (I believe was the event - it may have just been the day Keli got her perm and we stopped back there for the "after" photo). So here you go, Mom!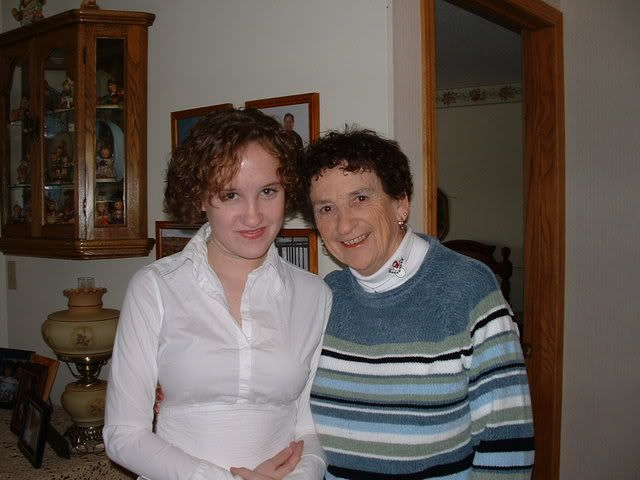 A really great shot of the two of you, to counter your
goofy girls photos
(which I still really love)...
Okay. That's a wrap for me. I'm heading to bed so I can have some brain power in the morning when I meet Miz Marvelous Marge in the morning for some magical writing time. Think I'll set another
book free
, too!